I had a couple of friends over from Scotland at the weekend so I dragged them along to the UCD game on Friday night to give them their first taste of League of Ireland football.
With one a regular at Aberdeen (big in the eighties, apparently) and the other a fan of
SPL
also-
rans
Rangers (big, but only in their heads), I was hoping both would be treated to some decent football for a change. Sadly though, it wasn't to be.
Friday night's performance was probably as poor as I have seen from
Bohs
this season. In fact, on the way out, I was tempted to apologise to the lads for putting them through it. Thankfully though, I think a trip to the club shop at half time and the promise of a few beers afterwards saved me from a hard time.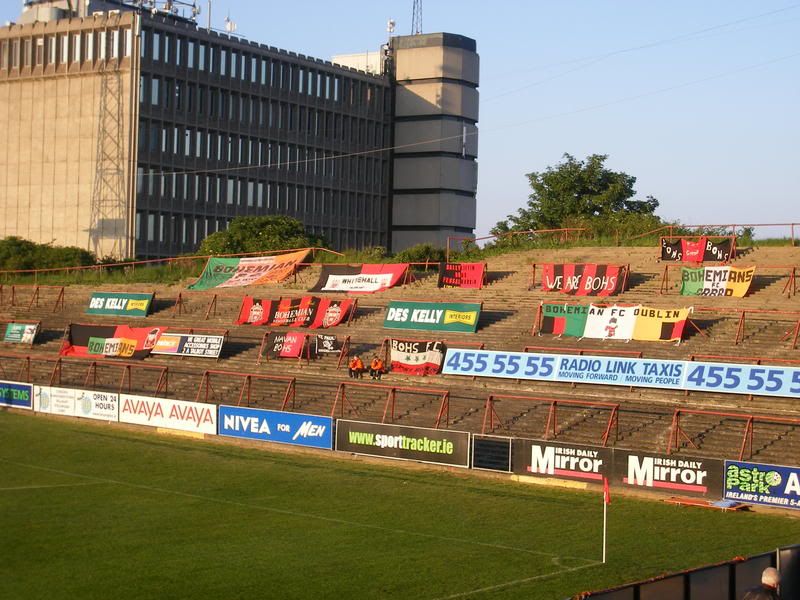 Over the last few years I've taken quite a few of my friends along to
Bohs
games when they've came over. Unfortunately though, I think I might be struggling to get any of them to come back as none of them have ever seen any goals. Even when I managed to drag the football hating other half to
Dalymount
last year to watch the Ireland versus Scotland B International, she was also treated to a scoreless
snoozefest
. And who says I don't know how to throw people a good time eh!?
For some reason I decided to watch the game from the other side of the Jodi this week. Having spent the last few games in amongst the singing contingent in blocks F and G, I was keen to see what the atmosphere was like further down. The fact that there were only a handful of UCD supporters at the game meant it was fairly easy for us to find three seats together. The section we were in seemed to be where the lads with dodgy haircuts chose to sit. Then, when a suited and booted
Dessie
Byrne
wandered up and joined them just after kick-off, I realised that this was in fact the rest of the
Bohs
squad!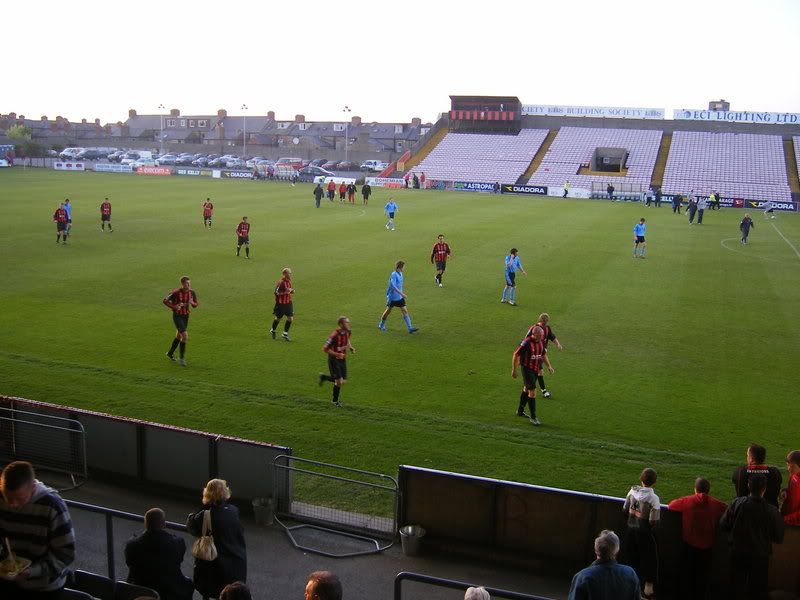 The atmosphere down there was a little flat, although the samba sounds coming from a couple of rows down did manage to raise spirits a little. The lads wanted to hear a few of the Bohemians songs and chants in the second half so we moved up that end at half time. The singing from the Jodi is normally something I look forward to most when going to
Dalymount
, however, the atmosphere on Friday night was fairly disappointing. Perhaps understandable when you consider the standard of football being offered up by both teams.
Normally at this point I would do a quick run over the main highlights of the game, however, on this occasion I can't really think of much worth reporting. Both sides huffed and puffed a lot, but the game was spoiled by countless
mis
-placed passes and a severe lack of quality in the middle of the park.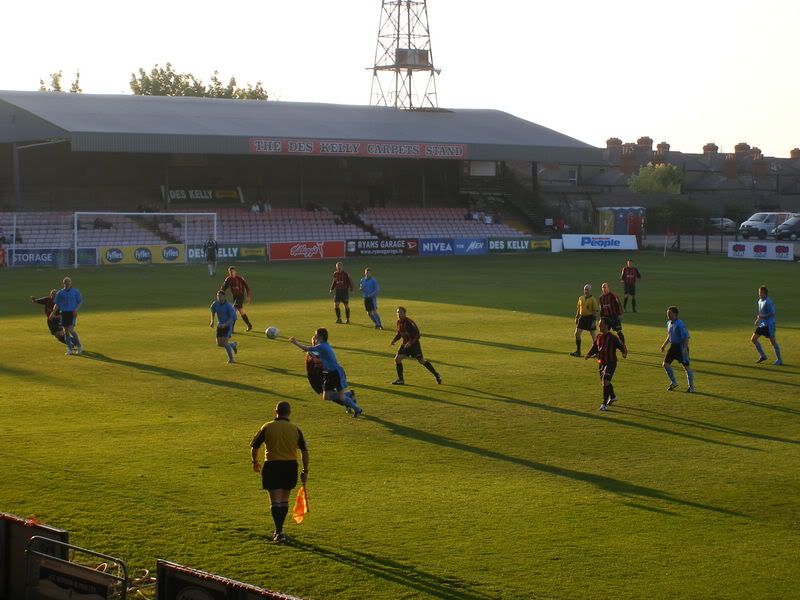 On the upside, the draw stretched
Bohs
unbeaten run in all competitions to eight games. The worrying thing, however, is that this was the team's third draw on the spin. Of even more concern perhaps, is that
Bohs
have scored just five goals in nine league games. With tricky away ties against Cork,
Galway
and
Sligo
all to come in the next month or so,
Bohs
could really come to rue not winning these games. A win against
Longford
at
Dalymount
on Friday is undoubtedly a must not only if
Bohs
are to have any hope of challenging for the title this season, but also if Sean Connor is to keep many of the fans on his side.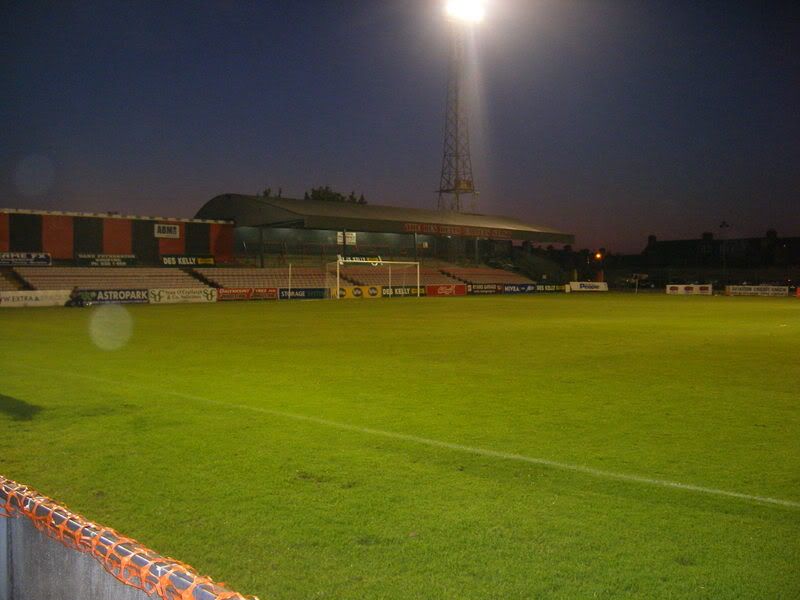 As for my two friends from Scotland, well, despite the poor game and lack of atmosphere, they both said they still enjoyed their trip to
Dalymount
(at least that's what they said to my face anyway!). I guess I'll only find out what they really thought when I next invite them back.
Next up for me is the League Cup meeting with
Shelbourne
on Tuesday night.